Singapore Airlines Journeys
Copywriting / Content Strategy / Brand Narrative
Four decades of service. Four dozen stories. One digital museum celebrating a giant of the skies.
Singapore Airlines was retiring its long-serving Boeing 747 fleet, and wanted to send it off in style with a final, commemorative flight. They asked TBWA\ Singapore to help publicize the event. We created an interactive museum that turned into their largest digital campaign to date: Singapore Airlines Journeys.
Trawling through forty years of archival material, we realized something incredible. From sleeper seats to inflight gourmet meals, almost every feature of high-end air travel was pioneered onboard the Singapore Airlines B747. This wasn't just about the retirement of an aircraft. This was about the history of modern commercial aviation.
To retire this aircraft, we brought an old brand voice out of retirement.
As the project's copywriter and content strategist, I led the research effort. We scoured a dusty, windowless archive room to find photography, newspaper articles and 35mm slides that hadn't seen daylight in years. They showed us a beautiful place above the clouds where modern air travel was perfected.
The only voice that could tell this legendary aircraft's tale was its own. So I wrote dozens of stories in a voice that hearkened back to Singapore Airlines' iconic ad campaigns of yesteryear.
We pulled it all together to create an interactive museum filled with gorgeous retro photography, interviews with passengers, pilots and crew, and a brand voice that hadn't been heard in over a decade.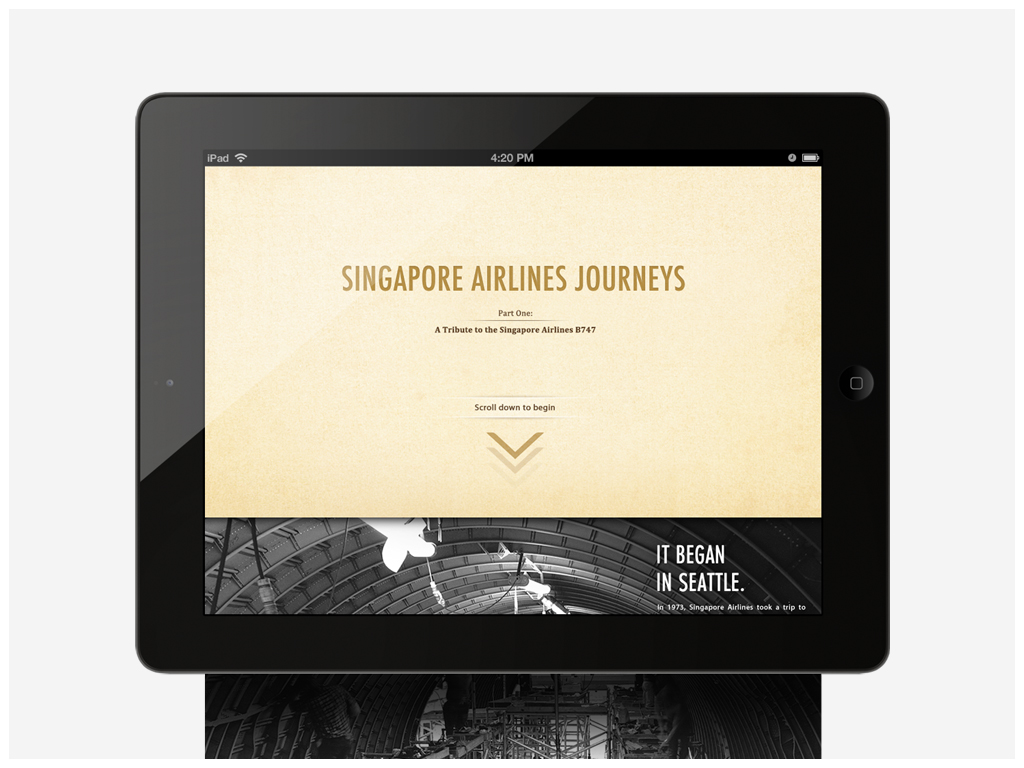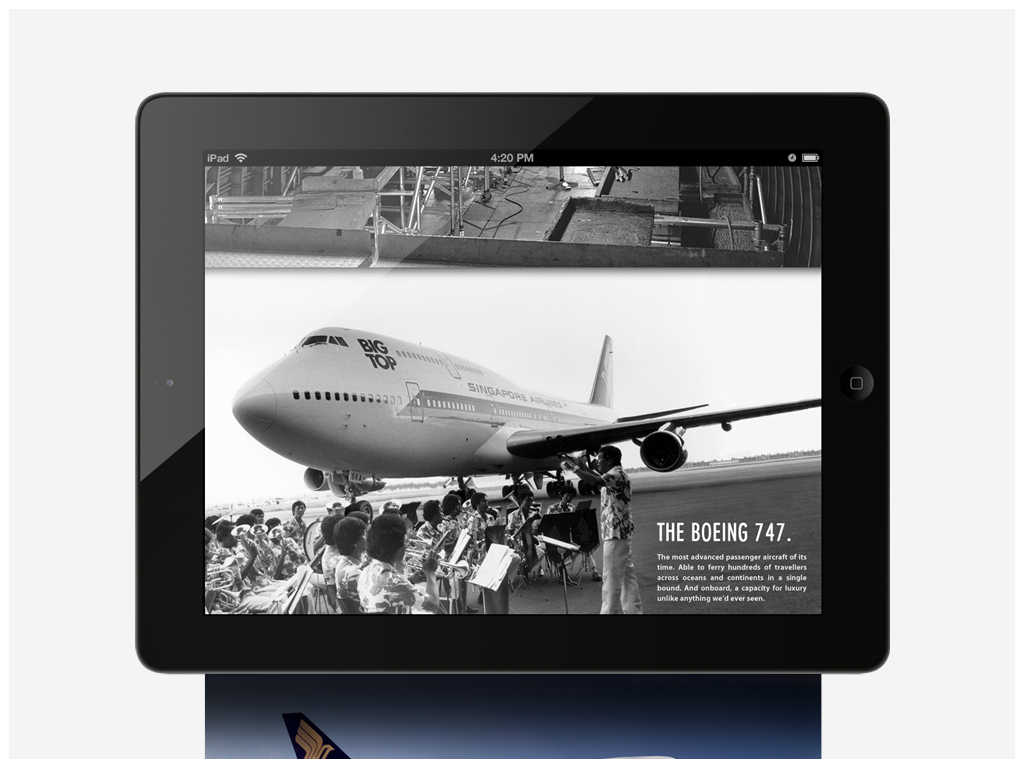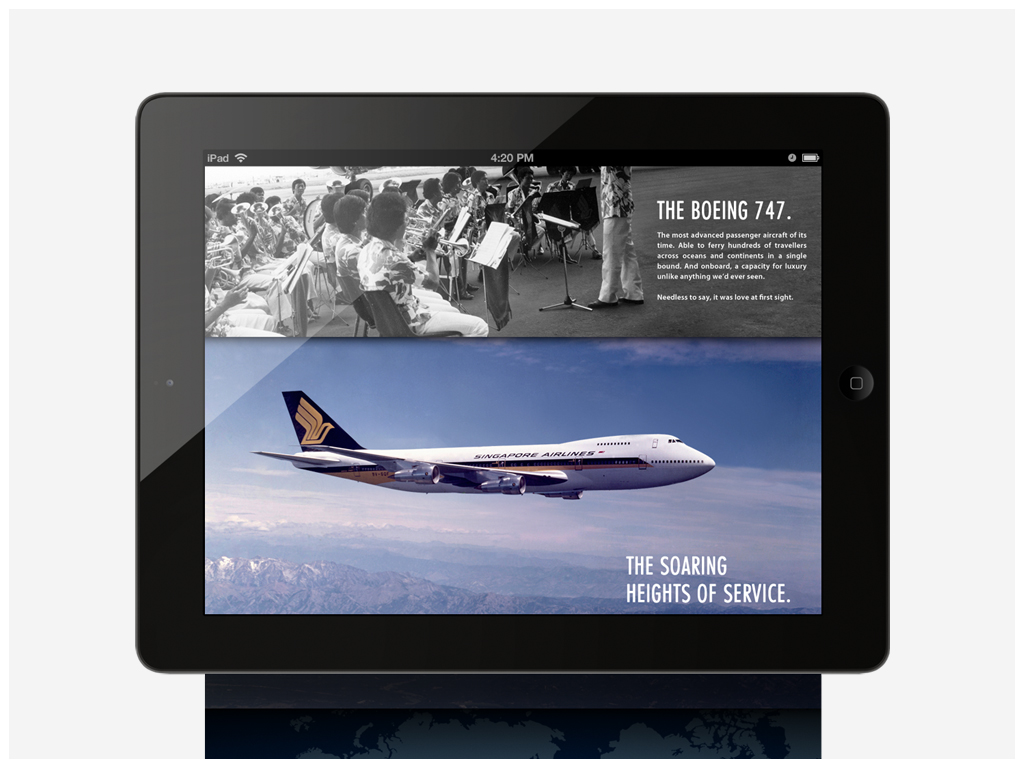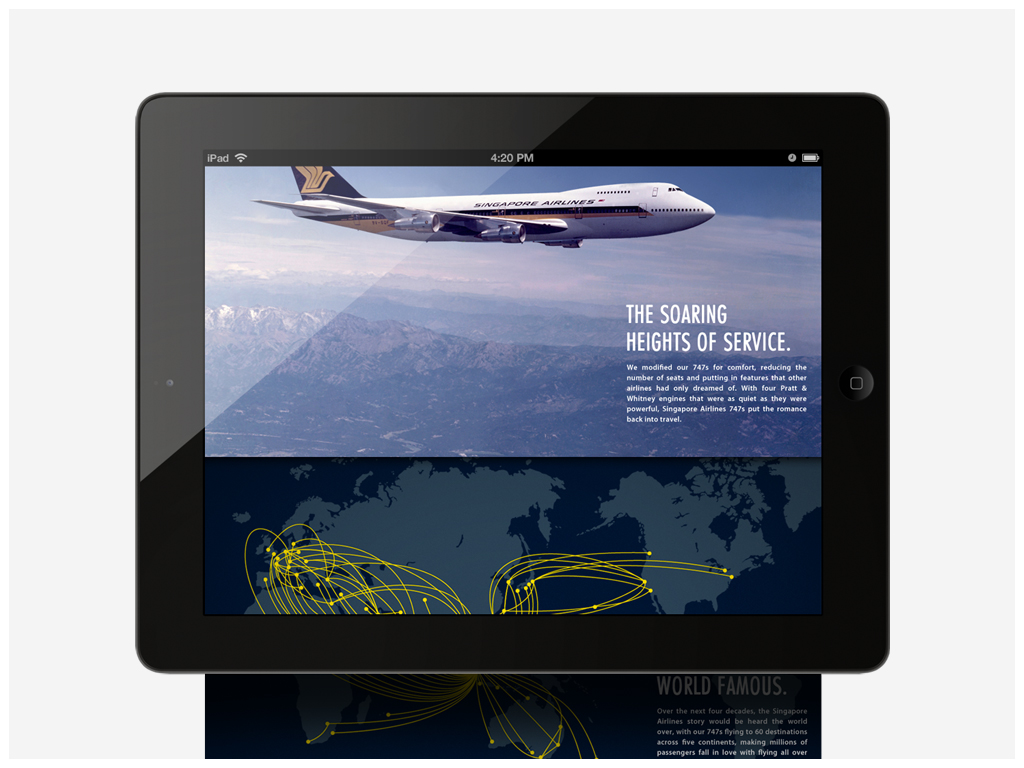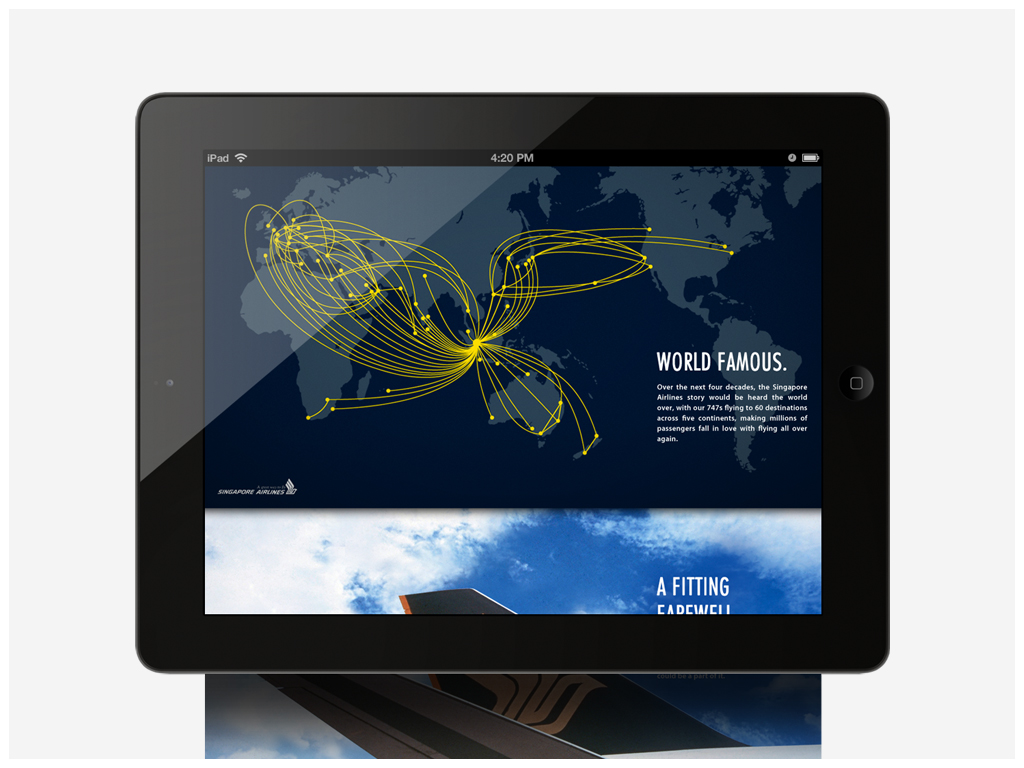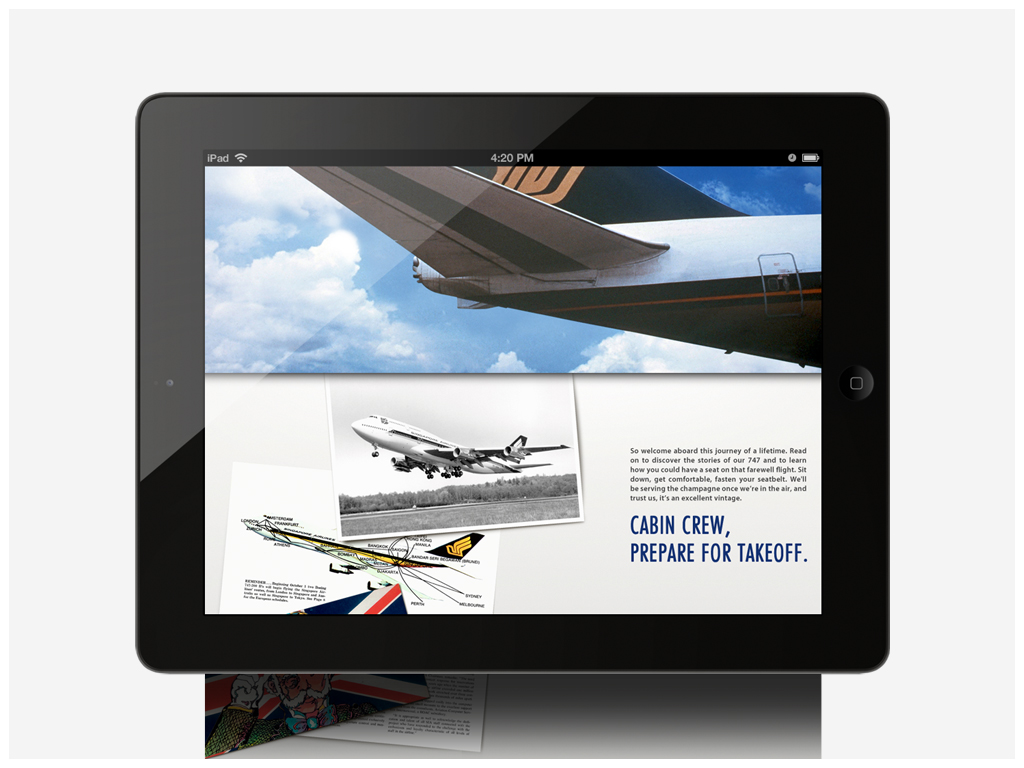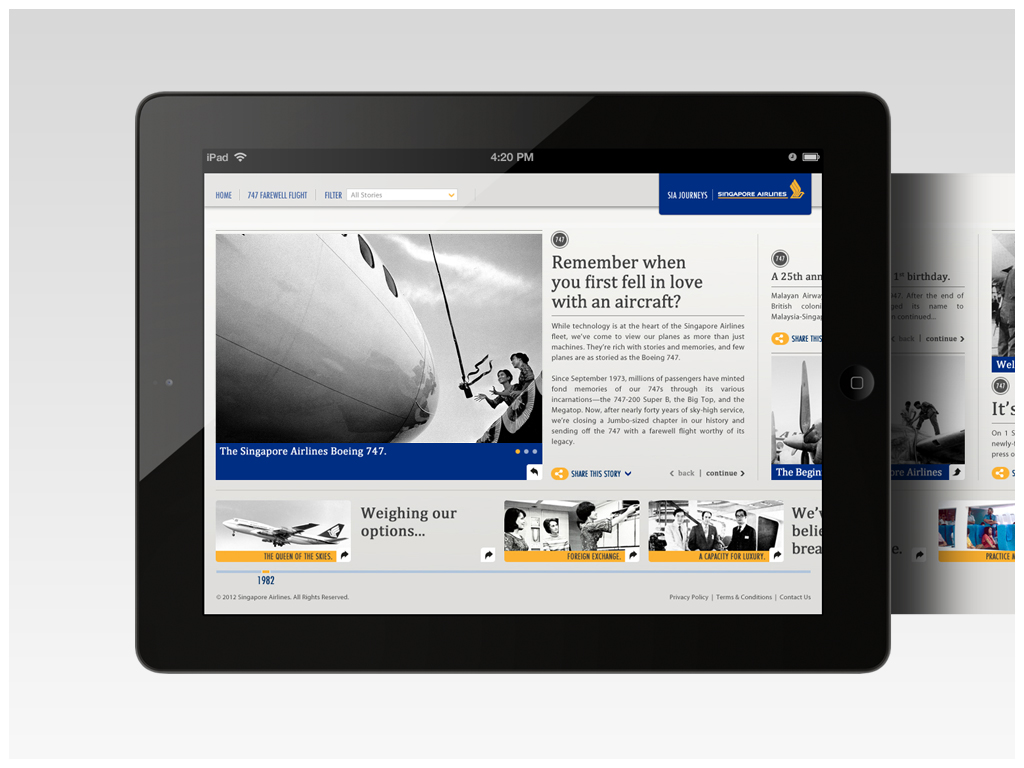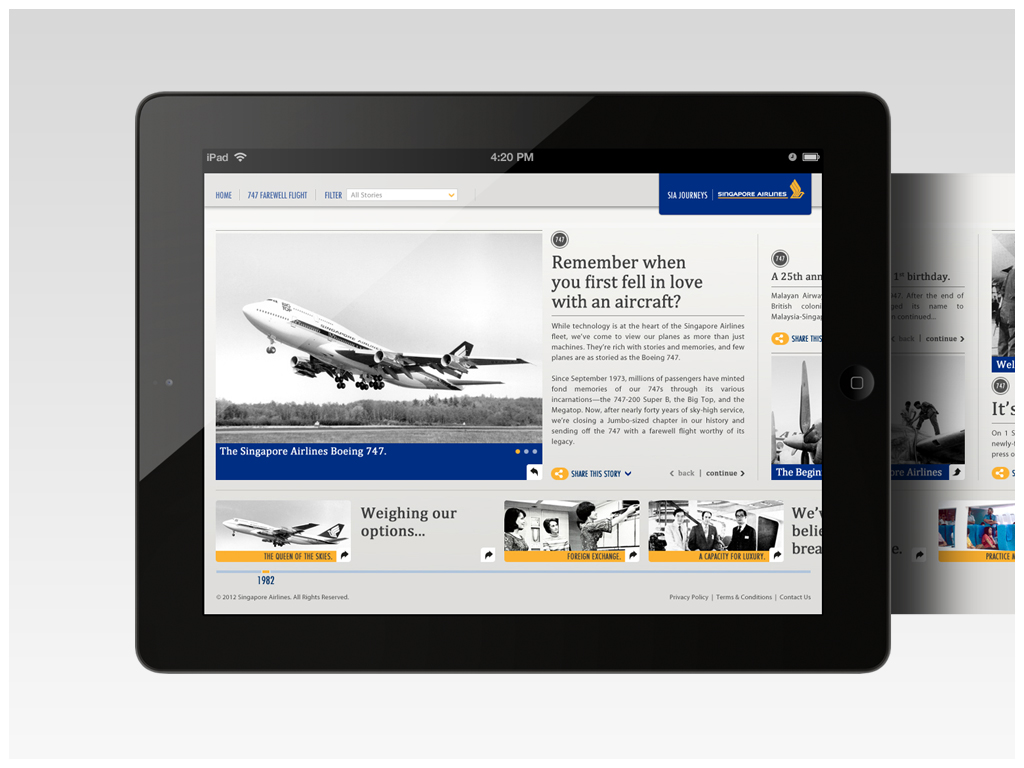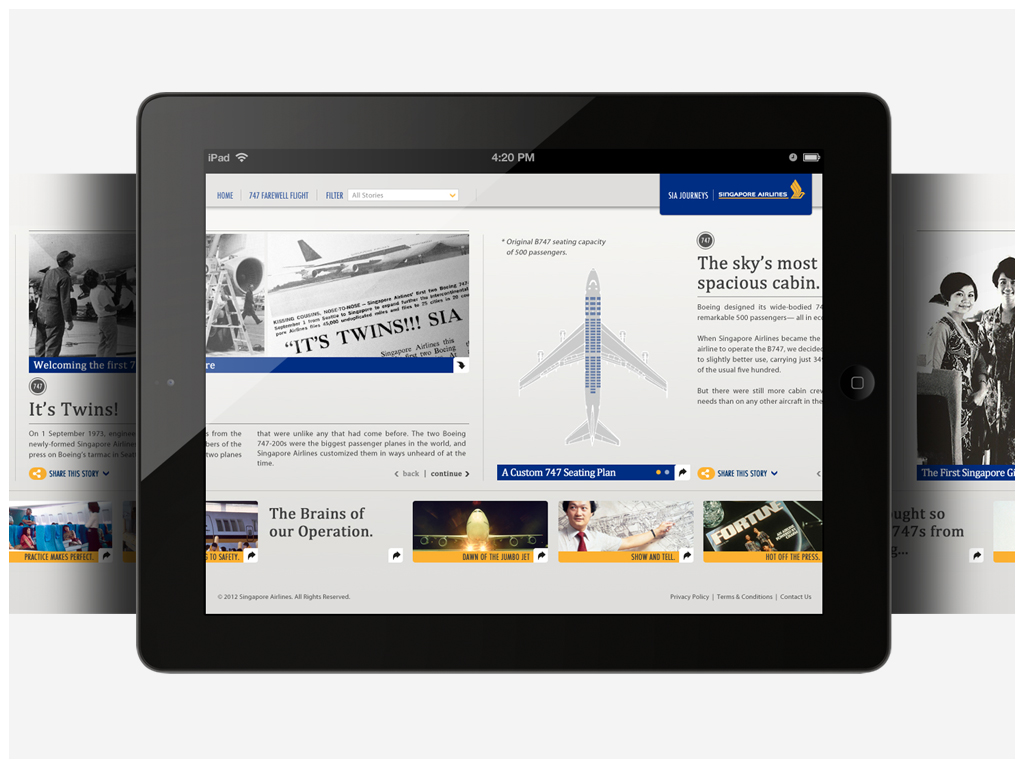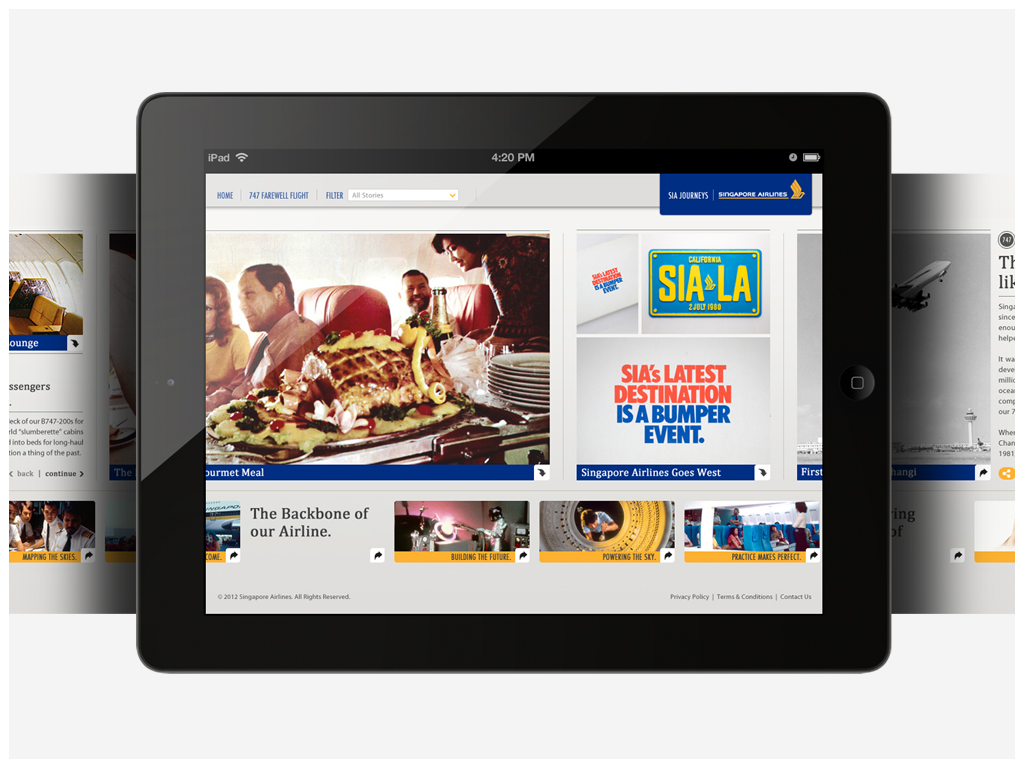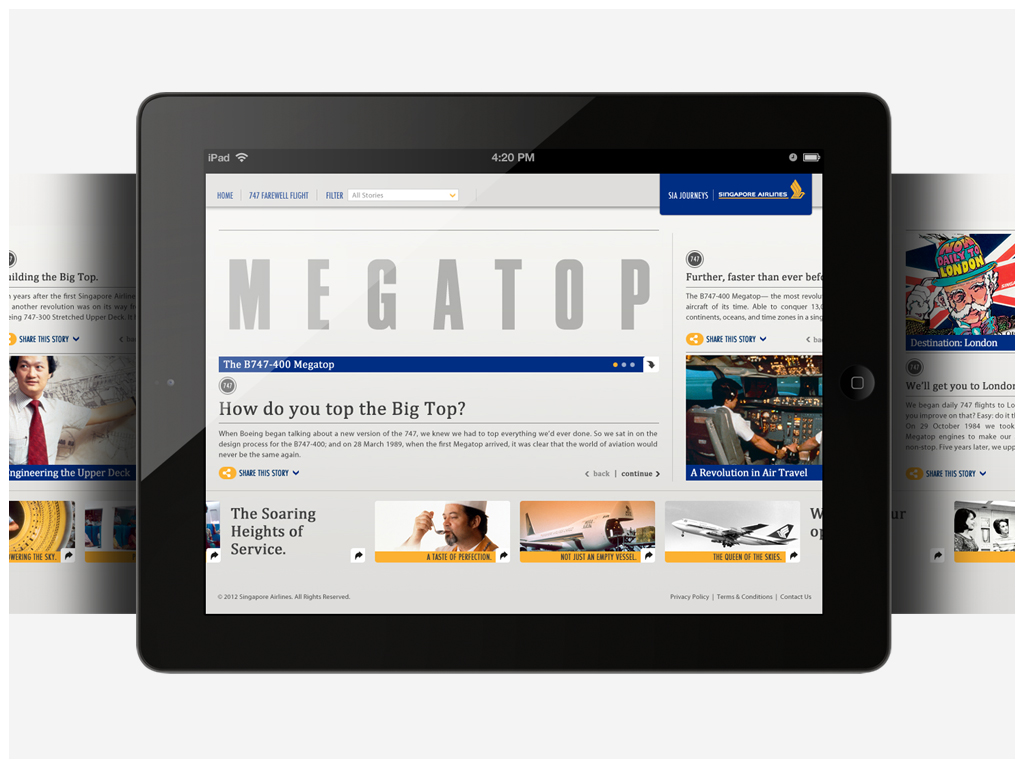 The results showed that though one chapter was coming to a close, a new one was ready for takeoff.
SIA Journeys received over 200,000 unique visitors in the first two days, and tickets for the commemorative farewell flight SQ747 had sold out by the end of the week. Visitors shared SIA Journeys content extensively on social media, and Singapore Airlines' Facebook page saw an average engagement increase of over 400%.
Impressed by these results, Singapore Airlines dramatically increased their digital advertising spend, extending SIA Journeys into a yearlong brand campaign. It showed that the Airline still had new places to go, and laid the digital groundwork for the next year's major brand campaign, The Lengths We Go To.
The word museum means "Seat of the Muses" in Ancient Greek: a fitting farewell for the muse of modern air travel.